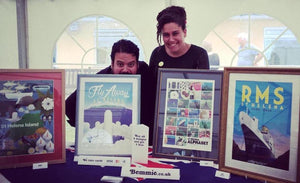 St Helena Reading Sports Day
Every year the population of Reading swells dramatically with rock fans from around the world descending on the town for the Reading & Leeds Festival. And Whilst 90,000 festival-goers partied hard to the to the Red Hot Chili Peppers and Biffy Clyro, just 15 minutes away down a leafy country road another party was well under way in a local Rugby field.
One of the biggest gathering outside of St Helena, the annual Reading Sports Day welcomes some 1500 "Saints" for a weekend of camping and celebration. St Helenain's from all over the country have been meeting up over the August Bank Holiday since 1979 to relive the Sports days of our youth. The smell of barbeques, Fishcakes, Curry, boiled pudding and coconut fingers fill the air dancing on the sound of familiar country music. Kids and adults alike take part in good ole traditional novelty sports. And of course, the main reason for the weekend, friends and family get to catch up and reminisce with old school friends, childhood workmates, neighbours, cousins and distant relations normally separated by distance and time.
Following on from the success of the RMS, Alphabet and Fly Away posters, we decided what better place to launch the fourth in our St Helena series – Celebrating the Flora and Fauna of the Island. We had a blast meeting everyone on Sunday. Thank you to everyone who bought our posters and for all your kind praise and encouragement. We hope to see you all again next year.
---